Thanks for your interest in purchasing our SNAP!™ software. We have several complete audience response system bundle options for you to choose from based on your desired keypad type and number of keypads needed to accommodate your audiences.
Each bundle comes complete with number of keypads specified, USB style base station, SNAP!™ software and a soft carry case(s) to accommodate your system size. To help you manage the smaller keypads, we're including lanyards for the Mini, Mini+ and Interact Mini, unless requested without them.
You can download a pdf comparison chart showing you the details for each of the currently offered keypads.
We offer discounted pricing on bundles. Please contact us for a quote and to discuss what system might best meet your needs.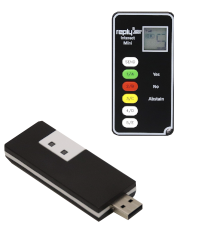 Reply Interact Mini RPI1000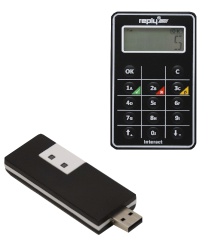 Reply Interact RPI1000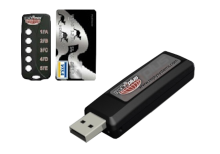 Reply Mini 971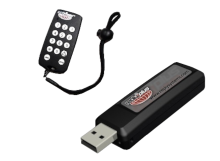 Reply Mini Plus(+) 971
If you already own a compatible audience response system, you may also license the software separately for use with your current Reply Mini, Worldwide, Mini+, Plus, CLiKAPAD or Reply Interact System.
All of these models may be used in the U.S. and internationally. Radio frequency communication between the keypads and base station is in the 2.4 GHz band and provides reliable data collection in most environments.
NOTE: we offer multiple software and service levels to meet specific needs, for more information, visit www.audienceresponse.com